Tweeter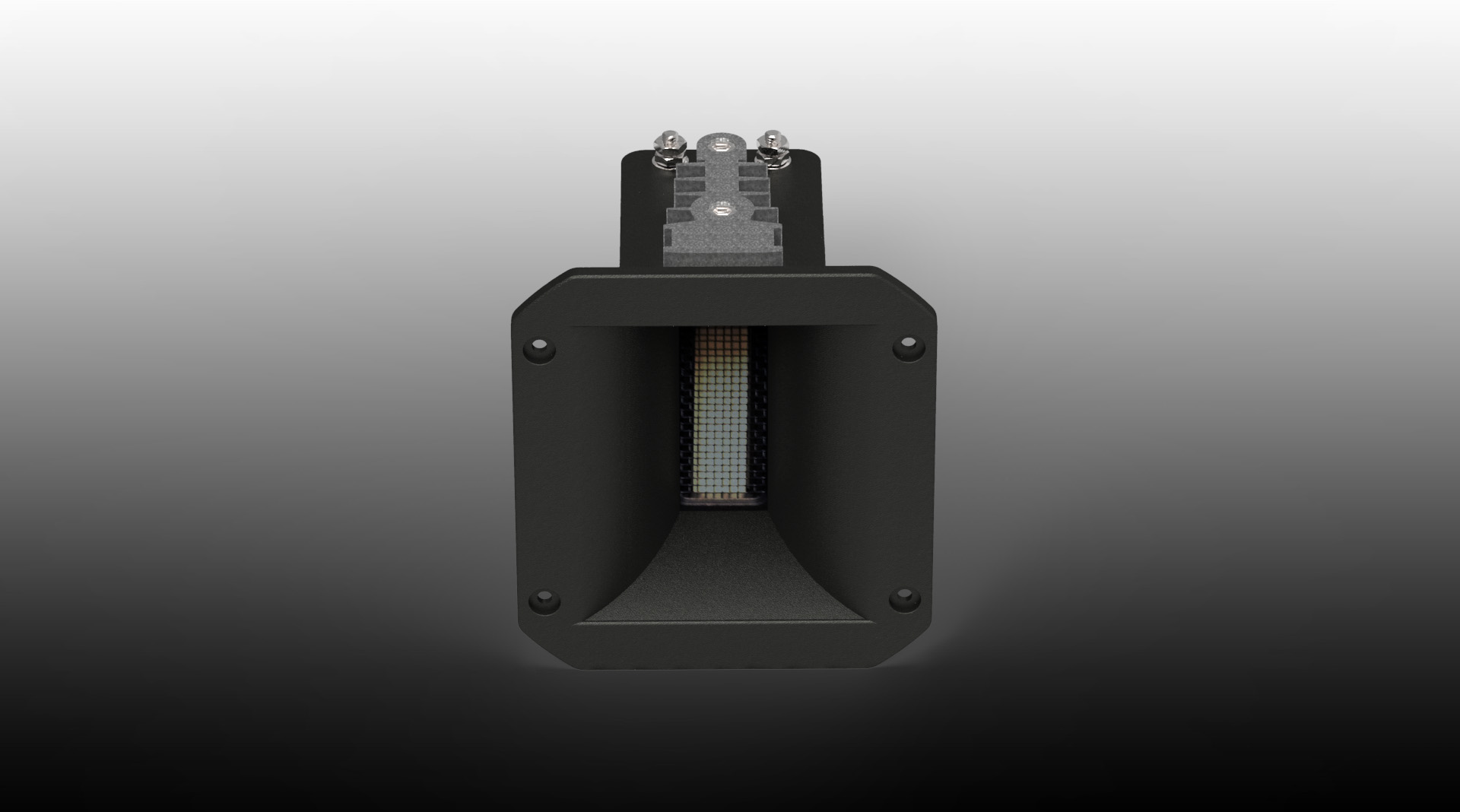 Frequencies above 2.5 kHz are generated with a true 12 mm wide ribbon tweeter. It introduces a high power handling, low distortion and ultra fast transition, resulting an open and unpressed sound. The ribbon tweeter with a horn gives a wide lateral dispersion and very tight vertical dispersion. This offers a wide sweet spot, which is good for the theater room with multiple listeners. The recessed horn makes the driver also as an ideal source behind the sound transparent screens, giving some extra distance to the fabric perforation and thus improving the sound throughput.
---
Mid woofer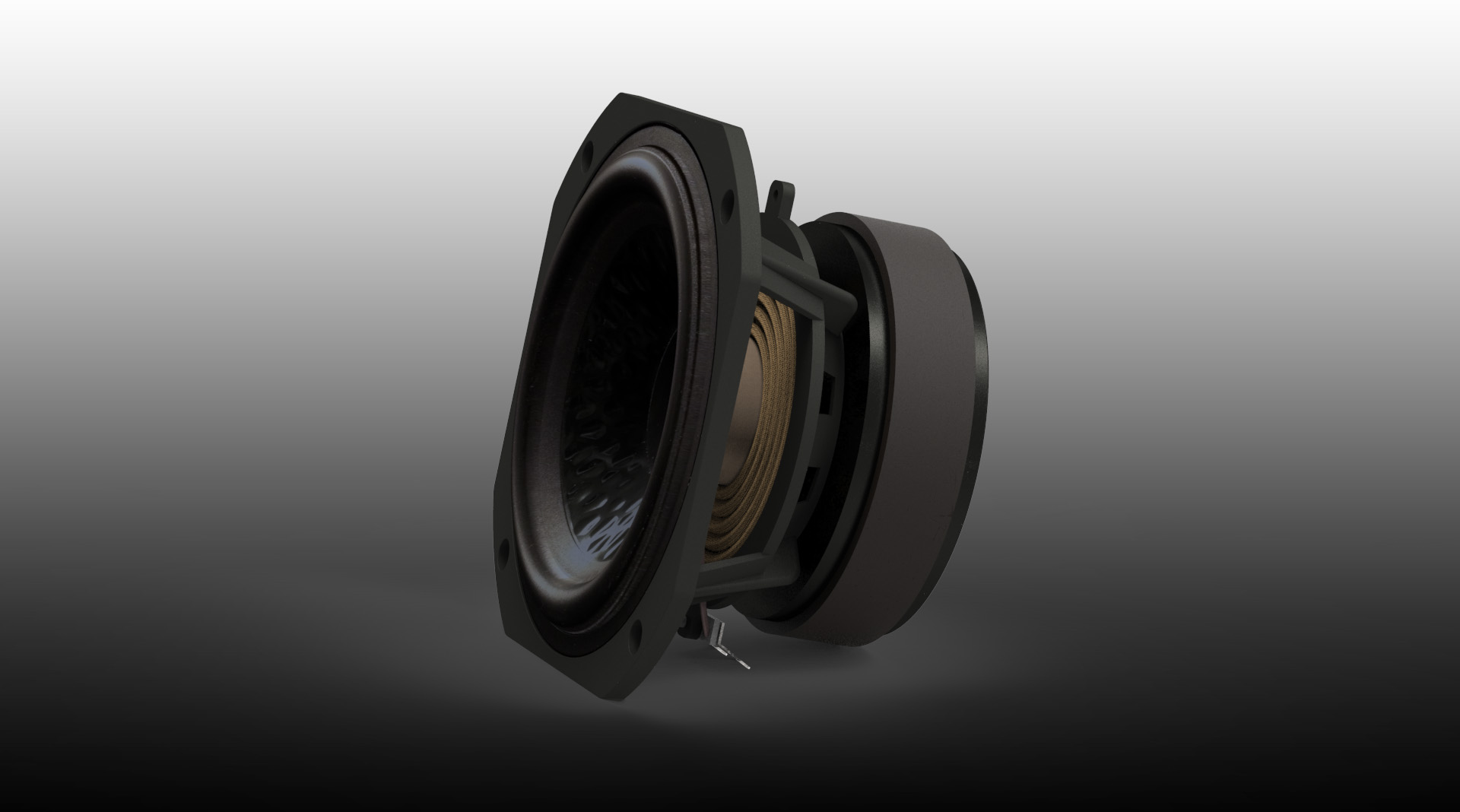 Aluminum cone mid range driver built in die-cast frame has also a very low distortion and a fast transition. The nominal frequency response is from 100 Hz to 5 kHz. Mid-woofer gives a good authority for the dialogue of the actors and for the music lead vocalists. The driver is ideal for the small speaker housings and for the panel speakers. Also, it is a perfect mid-driver for the prismasonic's three way speakers with a 12" bass driver.
---
Woofer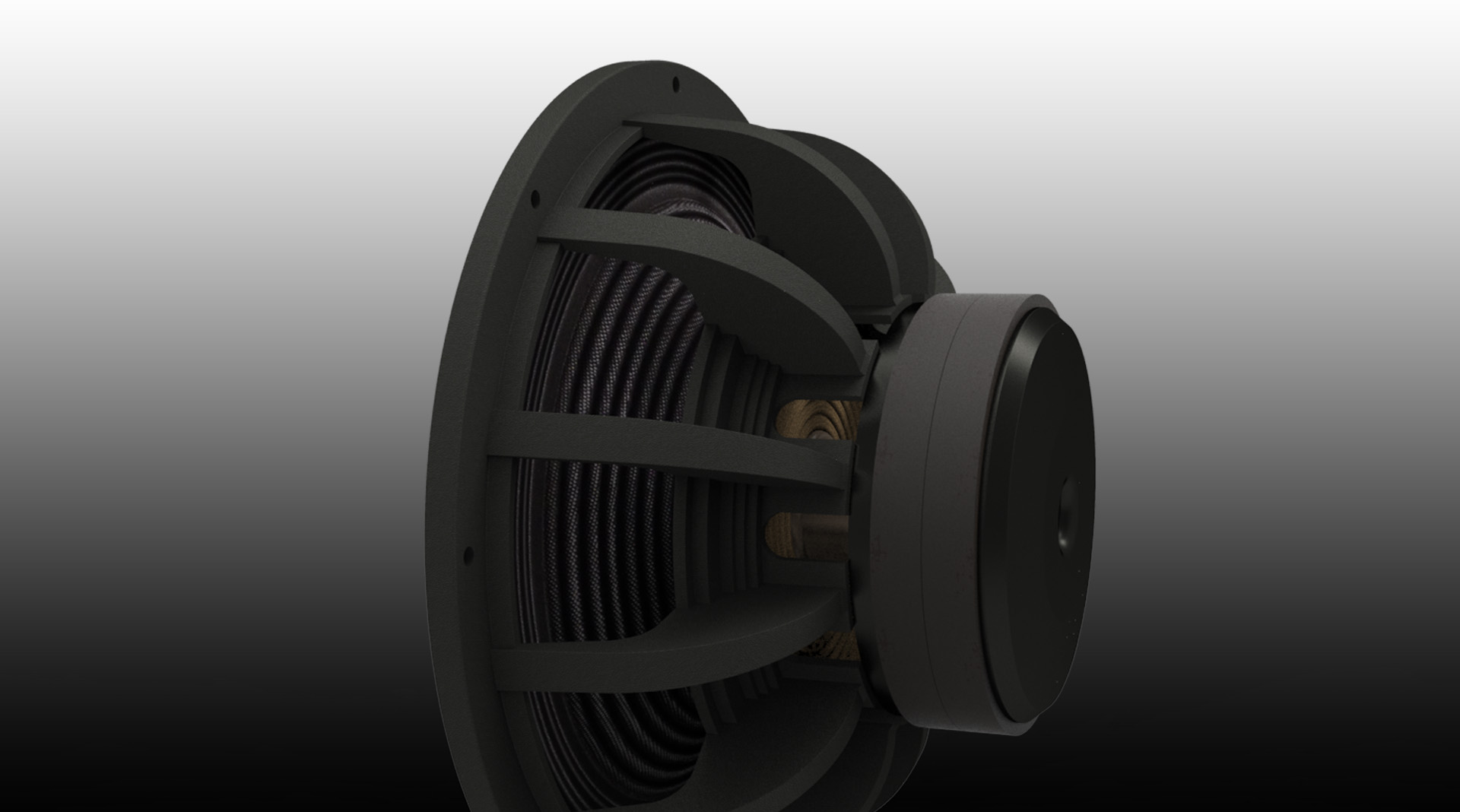 The 12" woofer plays low and loud. No matter whether you watch the movie or listen to music, this driver kicks up the bass. A very strong die-cast body gives a sturdy base for the pressed paper cone, ferrite magnet and 4-layer voice coil. Depending on the volume of speaker housing, the driver can go down to 25 Hz with a dynamic sound and exact strike.